How to Join the Network & Create Your Professional Profile
Connect with Clients Nationwide
Create & Activate Your Professional Profile In 2 Simple Steps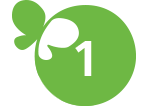 Step 1: Start Your Membership Subscription
If you do not have an active subscription, let your thumbs do the walking and join now! The subscription will renew automatically each month and you have the option to cancel your membership at any time. Please remember that a portion of your monthly membership fee will be donated to the Innocence Project.
If you had a membership subscription that was canceled and/or expired and would like to resubscribe, you have the choice to renew the subscription or generate a new one.
When you join our Directory we will provide your Company/Organization with our SEAL of Approval. This SEAL can be downloaded and placed on your Business Website. The First Step SEAL represents and is a symbol of Success, Integrity, and credibility.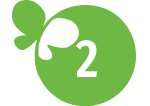 Step 2: Create/Edit Your Professional Profile
Once your professional subscription is active, let your thumbs do the walking and click the My Professional Profile tab from the account dashboard. From there a new profile can be created and you can plug in as many details as you would like about yourself and/or your business.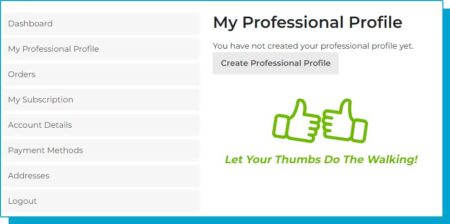 If you had a subscription and a professional profile has already been created, it then can be viewed and/or edited from the My Professional Profile tab, once the account is reactivated.
All professional profiles for members with an active subscription will appear in the First Step searchable Professional Database.